I guess I'm kind of weird, as ladies go... I hate purses.
I just
think most
of them
are ugly
. If I had endless money to spend I could see myself hoarding designer shoes or jackets, but probably not purses. (Obviously I'm the weird one here, and if you like the purses I just linked to, you're in very good company, please don't take offense ;-) )
Anyway. The only kinds of bag I can tolerate are satchels and messenger bags, which I'm pretty sure are the same thing. They're usually (but not always) marketed at men, and they're way too big, which means I overfill them and carry around way too much junk. But too bad. I like them.
I've been using
this one
for at least a year now and it's starting to look pretty shabby- sadly, pleather (excuse me,
vegan leather
) does not gain character when it gets beat up like its cow-based cousin, it just... looks beat up. So now I'm on a mission to find the perfect replacement, preferably made out of real dead cow this time, so that it will last forever and ever and I will never have to purse shop again. Click through to see the listings for these bad boys.
This one is lovely, but I'm going to need you to knock off about...oh... $450. I knit for a living, remember? Plus I'm trying to cut my spending waaaay back (more on that in a later post, probably.)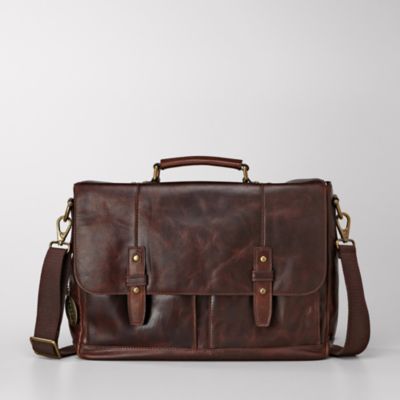 Okay, getting closer... this one's only about $270 too much. I think I'm partial to a lighter brown, though.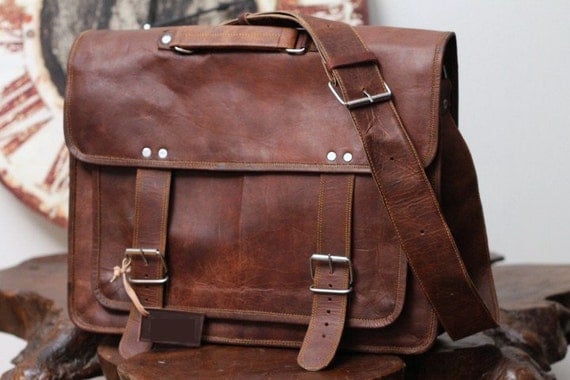 This one's on the short list. I like the idea of supporting an etsy seller, though I'm always paranoid about resellers on there now... and part of me would like to be able to check the bag out in person first. I'm very particular about leather texture and pocket quantity/quality, plus I want to make sure it's not too heavy. Still.. an option. I need to bust out the tape measure and get a feel for how big that is, hmm. I do like the color.
What's up, perfect dreambag. I'm pretty sure the entire Frye brand was invented to taunt me, personally. I don't know what I ever did to them, but it must've been pretty mean.
Sigh. Well. Does anyone have any leads on majorly good deals on leather bags? For now I'm using a cheapo H&M bag that is basically the fake-leather version of exactly what I want. Sadly it's not even good fake leather... it feels like it's made out of crepe paper. One sharp knitting needle and it'll be kaput.
(Unrelated: The title of this post reminds me of a song title I always thought was pretty good- "A Good Man is Easy To Kill" by Beulah.Unfortunately the song is way more sad and less badass than the title warrants.)